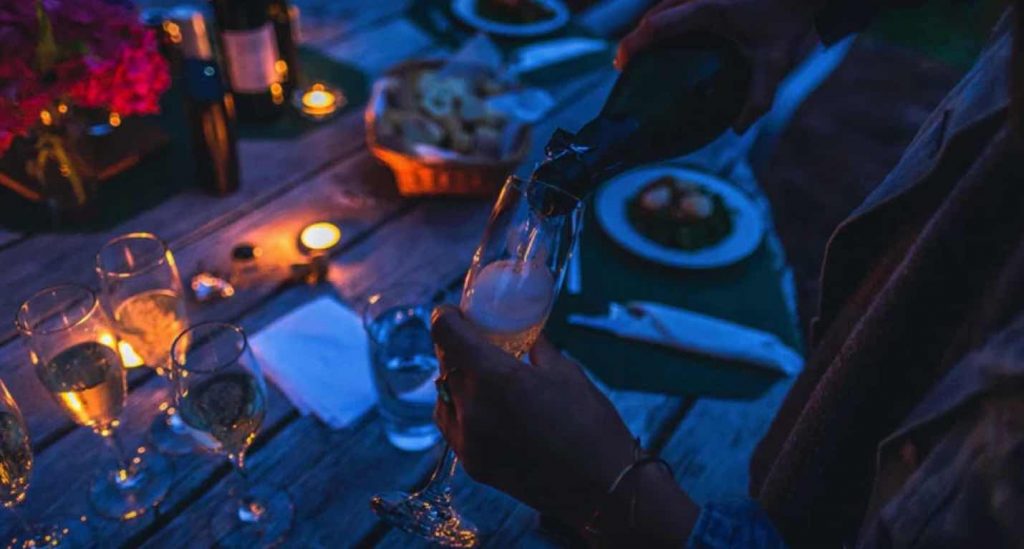 Planning a party can be a stressful event. The thought of running out of food can put almost anyone on edge. So with graduation time right around the corner, I'm sure many of you are scratching your head thinking "where do I start?" Or maybe it's a wedding, shower or birthday party, it's all stressful! That's why I have put together a simple page to help make sure that you have all the food you need, stress free, before any of your guests show up!
Here are a few questions you need to ask yourself, before we get started.
How many people will be attending?
What will my main dish be?
What sides do I want to offer?
Do I need a cheese tray?
Ok, so if you thought ahead and had your guests rsvp, this part is really easy! If not, don't fret, I have a plan! If you need to figure out how many people to plan for try this…..
Figure out how many people were actually invited. This can be an estimate, but you need a starting point. If you are estimating, estimate high. Let's us 100 as an example. On average, 2/3 of invited guests will actually attend, so for our example, we can expect around 66 people. Now we have a number to plan for.
Now that you have a specific number, the fun begins, planning the menu!
We have MANY options here, so things can get confusing. But you just have to decide what will work best for your setting. As far as the main dish is concerned, we have shredded meats for sandwiches (chicken, beef, or pork). We have cooked rotisserie chickens that can be cut to order, and picked up hot and ready to serve during our regular business hours. We also have cold chicken salad, ham salad, and cold cuts that can be ordered in any amount.
For a detailed list of all the products we offer, you can check out our Party food page here.
If you choose to go with any of our shredded meat product, you can get approximately 5-6 sandwiches per pound of product. You will need to get enough to make 1 ½ sandwiches per person attending. (Our number was 66 from the example above) So we will need around 100 sandwiches. This works out to be about 18 pounds of product.
Another option is our rotisserie chickens. They can come in 4 flavors. BBQ, Garlic Basil, Salt Only and Plain. I would say BBQ is our top seller, with the Garlic Basil a close second. You can order by the whole chicken, but we can cut them for you, any way you prefer. The options are Split in half, quartered, 8 pc or 10 pc. The 10 pc is defiantly the most popular because it cuts the breast into 4 pieces instead of just two. And we can keep the chicken hot for you, so when you pick them up they are ready to serve. We can also put them in the cooler, if you want to need to pick them up the day before and reheat them for the party. With the rotisserie chickens, 10 pc cut, you can plan on around two pieces per guest. So, going with our example from above, we would need 132 pieces, which would be 14 chickens would be plenty.
We also have cold options available. These tend to be popular for baby and bridal showers, but they could be great for any other event too! They are, Chicken salad, Ham Salad, and Cold cuts. For the two salads, you will still get about 5-6 sandwiches per pound. But the cold cuts get a little trickier to plan for. If this is an option you are considering, give us a call. We can decide the right amount for your party!
1-800-499-2536
Ok, are you still with me? That was a little intense, but it's all downhill from here, I promise! 😉
Next you get to choose what sides you want. If you want to keep it really low key, we have chips. And when I say chips, I mean we have bags and bags of chips! Really, you're covered! You can also go with some cold side salads. We are proud to offer Ole Zim's Potato Salad and Macaroni Salad. You can get about 4-5 servings per pound, and we can special order them for your event in any quantity. You even get a discount if you get five pounds or more in bulk. We have other sides to offer, so make sure to check out our Party Planning Page!
Another thing to think about is a cheese tray. We have 25 different cheese to offer, and they can all be sliced or cubed for your party. We can even put some summer sausage on your cheese platter! Something simple like a cheese tray can really ad some pizazz to your event. You will need about 1 oz of cheese per guest, or enough slices for 75% of your sandwiches. We can help you decide on an amount when you order, just have a number of guests or sandwiches ready before you call.
That's it! With just a few steps you can feel slightly less stressed about the party. (Ok, I know you still have more to do. At least the food is done, and it's going to be delicious!!!)
Here are a few closing thoughts to consider…..
Be sure to place your order at least one week before the event. Really, two weeks is awesome. We have to have plenty of time to order items in that we might not have in stock, or may not have the quantity you need.
We can order the buns you need. To keep things simple, many people like to get the buns from us too. But again, we need to order them in, so please give us at least one week notice.
ICE! Many people don't think about needing extra, or cringe at the thought of buying all those bags. Well we once again have you covered! We sell ice by the box. A small and large boxes, just add it to the rest of your order and we will have it ready to go!
​
Lastly, Relax! If you are taking the time to plan out an event, it's probably pretty important. Don't get so caught up in making things perfect, that you don't enjoy the celebration! Life is all about stopping to smell the roses, or the Shredded Chicken!